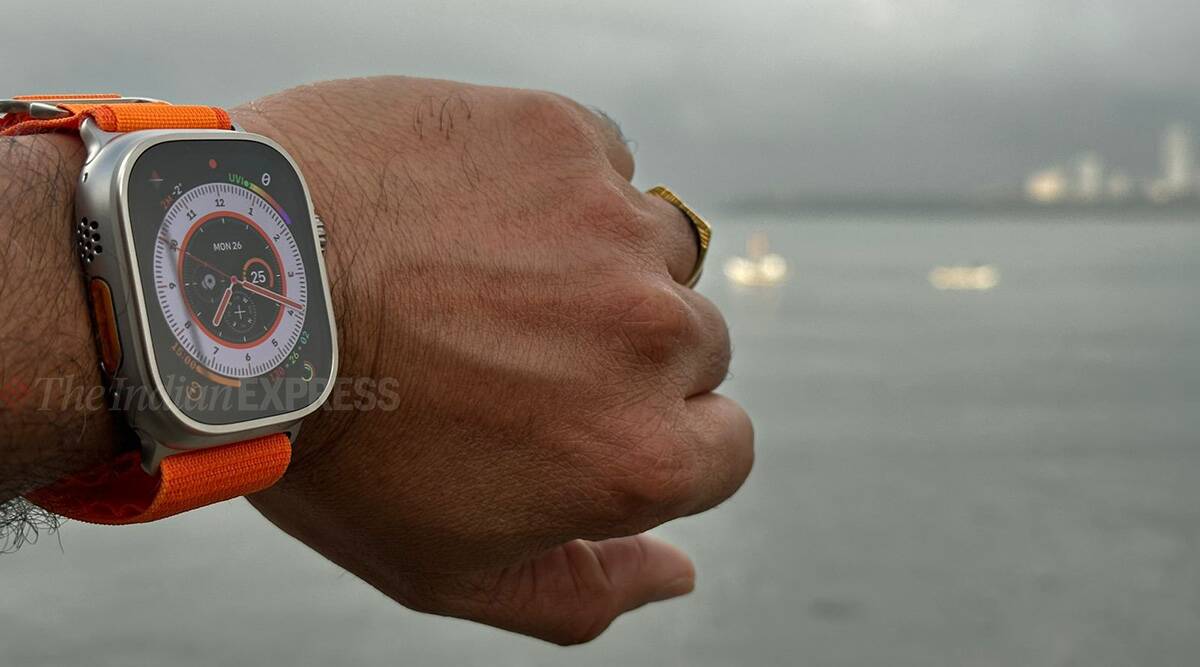 Smartwatches have become a lot more accessible. What was once considered a luxury item affordable only by the elite is now more affordable thanks to wider adoption, with brands like Apple and Samsung offering feature-rich smartwatches across a range of prices.
While you can get a budget smartwatch for just Rs 1,000 these days, our focus is on premium smartwatches that offer accurate tracking, third-party app support, and good battery life. Here are some factors to consider when buying your first premium smartwatch.
OS compatibility
OS compatibility is one of the primary factors to consider when buying a premium smartwatch. Unlike budget smartwatches, which can be used with both Android and iOS devices, premium smartwatches from brands like Apple and Samsung can only be used with their own devices. Hence, if you have an iPhone, it is best to consider an Apple Watch. Similarly, if you have an Android device, you can choose a smartwatch with WearOS, which can be used with most modern Android devices.
At just Rs 12,999, the Galaxy Watch 4 is one of the best and most affordable WearOS-powered smartwatches to consider in 2023. Similarly, the 2nd Gen Apple Watch SE, priced at Rs 30,900 on Amazon, is one of the best balanced entry-level Apple Watches to consider this year.
App support
App support should also be a primary focus when considering a smartwatch. Right now, smartwatches with WearOS and watchOS have the most third-party app support. Hence, we suggest getting an Apple or WearOS-powered smartwatch for those who want extended third-party app support.
Again, you can consider the aforementioned models or the slightly more expensive Samsung Galaxy Watch 5 (Rs 27,999) or the Apple Watch Series 8 (Rs 39,990). With improved hardware, these models will get extended support and will be compatible with more apps.
Fitness features
Fitness features are another set of capabilities to consider when buying a premium smartwatch. While you get most features on high-end offerings like the Apple Watch Ultra (Rs 82,999) and the Galaxy Watch 5 Pro (Rs 38,451), most entry-level variants also offer a good set of features, including accurate heart rate measurement, GPS, SpO2 oxygen saturation measurement, and more.
Again, mainstream premium devices like the Apple Watch Ultra or the Galaxy Watch 5 Pro are great options. Similarly, products like the Garmin Venu (Rs 17,990), Garmin Forerunner 55 (Rs 22,490), and Fitbit Sense 2 (Rs 24,999) are also some of the best fitness-centric premium smartwatches.
Battery life
Unlike most budget smartwatches, the battery on premium ones doesn't last as long. At best, a premium smartwatch might deliver two days of battery life, with a few exceptions being the Apple Watch Ultra and the Samsung Galaxy Watch 5 Pro. Besides, devices like the Garmin Instinct 2 (Rs 39,490) and the Garmin Fenix 7X (Rs 1,29,990) with support for solar charging offer unlimited battery backup, but they do miss out on third-party app support as they are mostly tuned for outdoor activities.
Swappable straps
A popular smartwatch will not only have many first-party straps, but it will also have many third-party options. An Apple Watch will easily have more strap options, available at various price points. Again, any Apple Watch or Samsung Watch launched in the last few years should allow users to easily replace straps at a fraction of the cost.