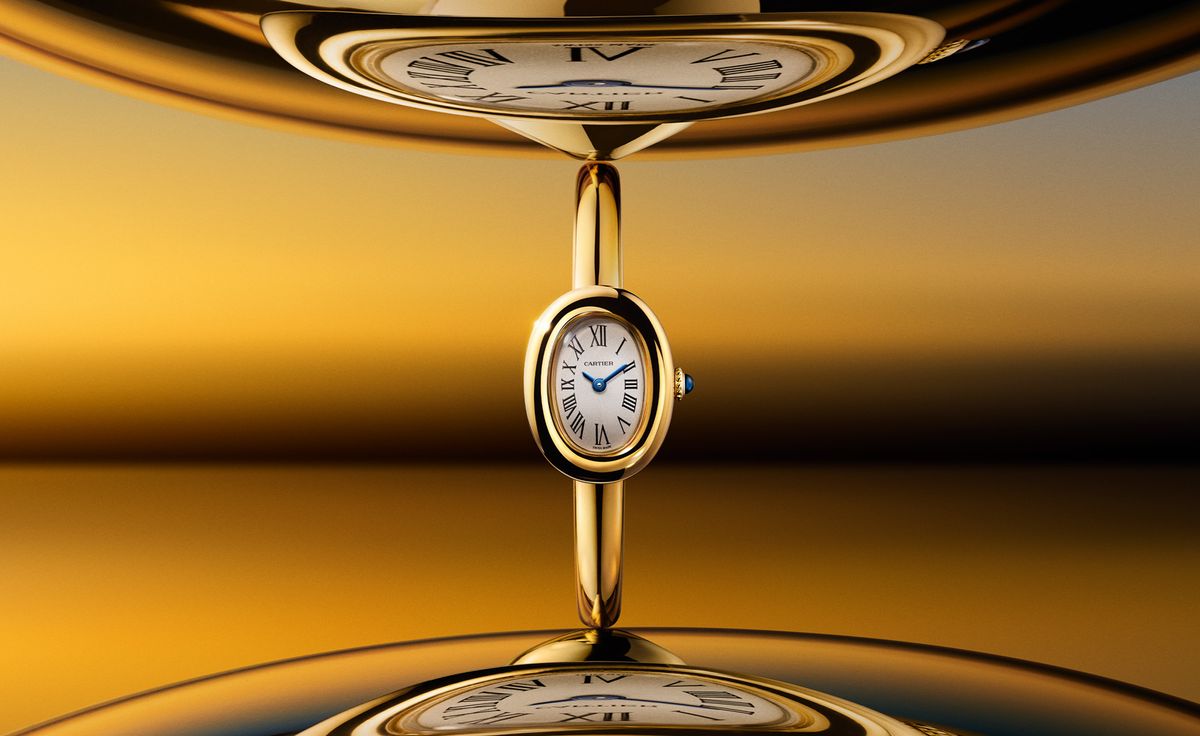 Classic watch design codes are given a spin by Cartier this year, as the company intertwines historical references throughout the new Cartier watch collections unveiled at Watches and Wonders 2023.
The new Cartier watches
Cartier Privé
(Image credit: Cartier)
The Tank, originally created in 1917 by Louis Cartier, is here given a new form by Cartier Privé in the Tank Normale, which stays faithful to the proportions of the original while also incorporating a skeleton movement. A 24-hour complication means that while the minute hand takes one hour to go round the dial, the hour hand goes round in 24 hours, rather than 12. The upper part of the dial is therefore dedicated to daytime hours, and the lower to nighttime, a transition reflected in a graceful gradient of hues.
Cartier Tank Américaine
(Image credit: Cartier)
The distinctive curves of the Tank Américaine are emphasised in this new version, which cuts a graceful silhouette thanks to its finer form. Available in all gold and steel with a leather strap, rose gold and diamonds with a leather strap, or diamond-pavéd white and rose gold with a metal bracelet, its integrated brancards ensuring it cuts a seamless loop.
Cartier Santos-Dumont
(Image credit: Cartier)
Technical expertise comes to the fore in the Santos-Dumont watch. A new skeleton calibre pays tribute to the spirit of Alberto Santos-Dumont, who designed more than 22 flying machines in his search for technical mastery.
Cartier Baignoire
(Image credit: Cartier)
The distinctive golden oval of the Baignoire watch, originally appearing in 1912, is highlighted here thanks to the rich gold ribbon that winds its way around the dial. 
Cartier Clash (Un)limited
(Image credit: Cartier)
Delight in a juxtaposition of textures in this year's Clash (Un)limited, with sharp angles and graceful spheres in alternating brushed and satin-finished gold dotting the bracelet.
cartier.com (opens in new tab)