In 2022, there has been no shortage of massive reveals from TAG Heuer – everything from the likes of a tourbillon-chronograph inspired by Super Mario to its ambitious new partnership with Ryan Gosling.
Despite all that, the new(ish) Carrera chronograph, resplendent in 18K gold, comes as this author's favourite unveiling from the brand this year: confirmation that TAG remains committed to the 'Heuer' suffix in its name; and has no intention of relinquishing its claim to being motorsports' most princely watchmaker any time soon.
Technically the same 42mm sports timer that has been in the core TAG Heuer line-up for a few years now, the biggest takeaway with regard to this glowing new Carrera is its aesthetic – a studied inversion of the "famed Heuer reference 1158 CHN".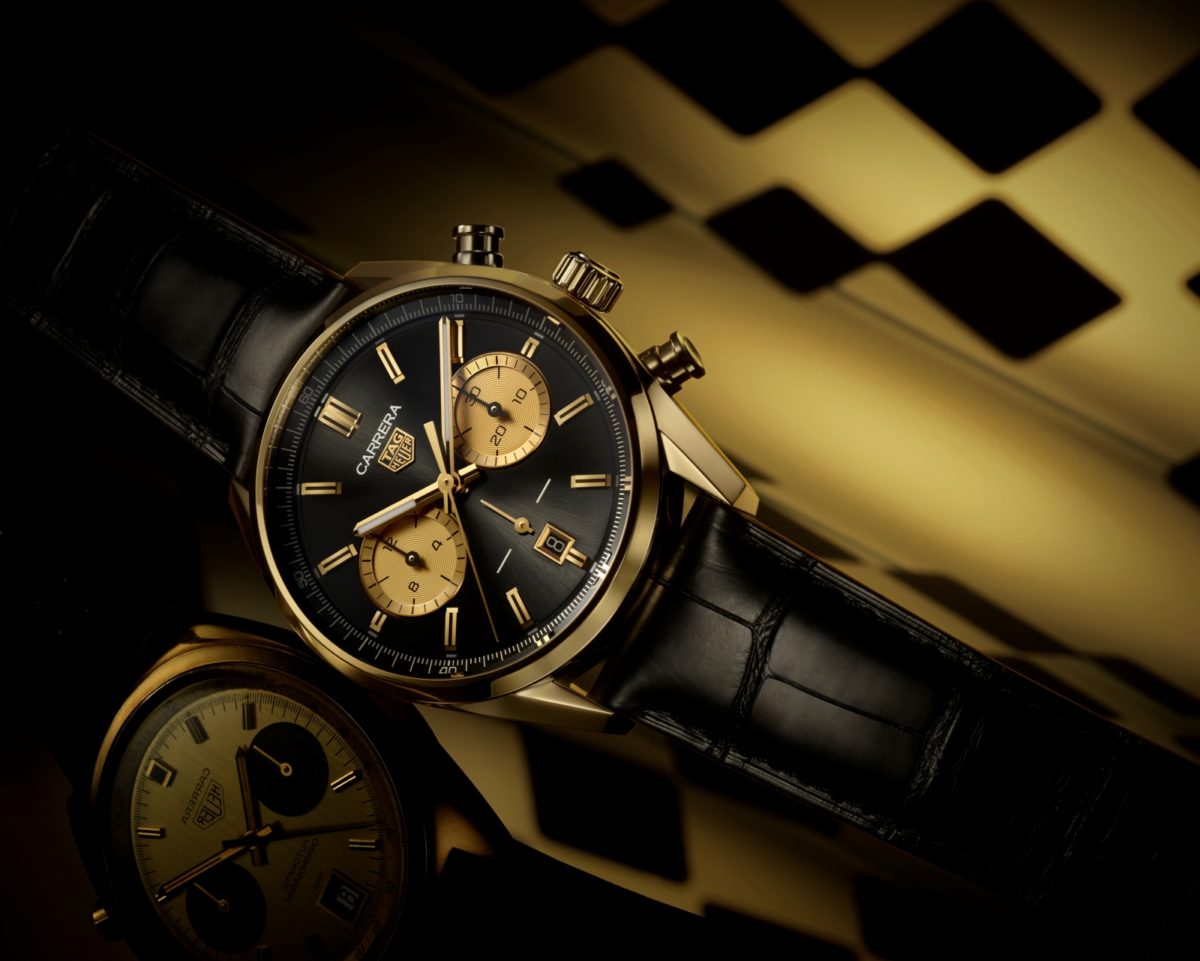 RELATED: After A 50-Year Hiatus, Ferrari Returns To Le Mans With The 499P Hypercar
Unequivocally the costliest watch Heuer had put into production upon its release in 1969, the 1158 CHN is prized by collectors because of its deeply rooted and indeed lived connection to the Golden Age of motorsport.
Calling to mind the 'John Player Special' livery of Lotus F1 cars in the 1970s, and Heuer's special relationship with Scuderia Ferrari, it's a no-brainer that this era of design should eventually find its way into the modern TAG Heuer catalogue – spruced up with the full array of modern technologies the brand's watchmakers can now provide.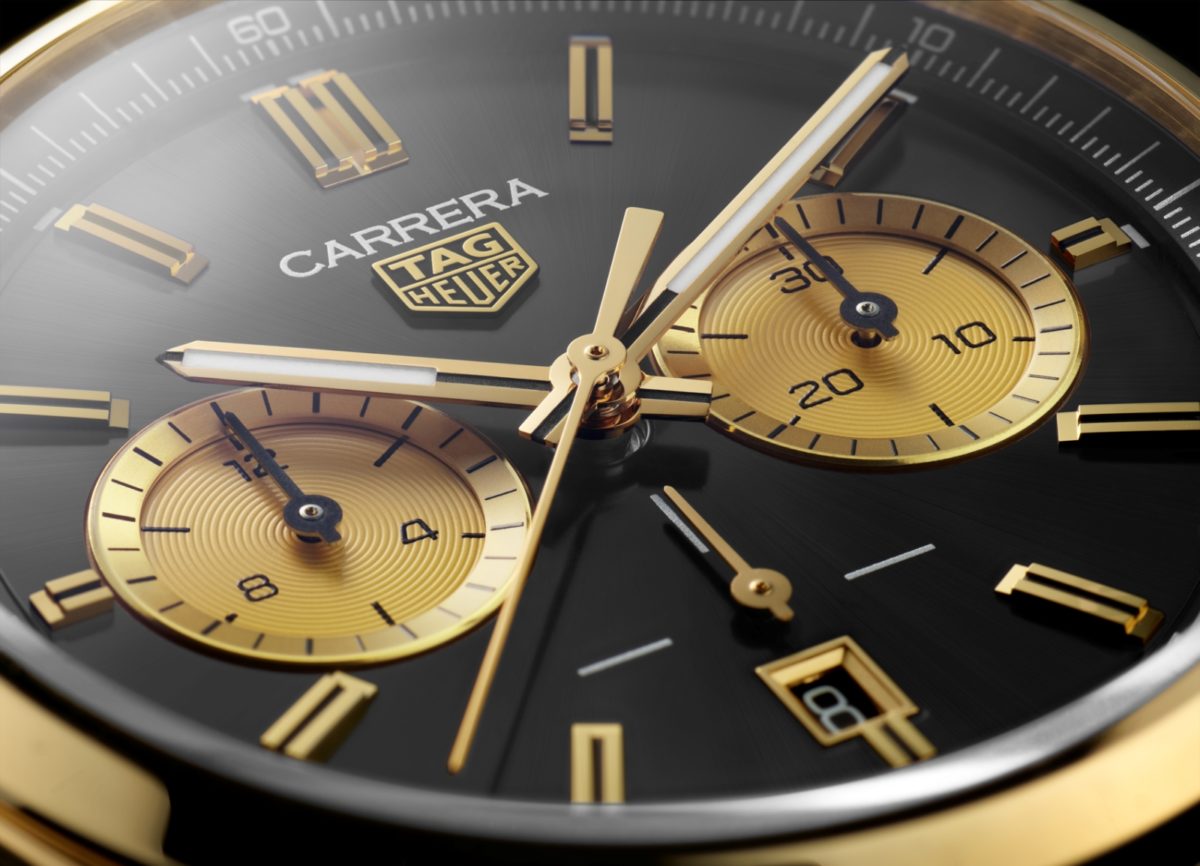 Rather than directly replicating the black-on-champagne execution found in the 1158 CHN, this latest gold Carrera inverts the colour scheme – improving legibility with a black dial that is dimpled with gold, radially decorated registers.
Most of the details are arranged in a manner that will feel familiar to vintage Heuer collectors, and yet in a lot of ways, TAG's watchmakers have managed to further streamline what was already a function-first design. Notwithstanding the brand's shield logo and 'Carrera' signature, the rest of the dial appears extremely streamlined – even foregoing a tachymetre in service of an aesthetic that will equally at home on the podium or, dare we say it, at your next seasonal bash.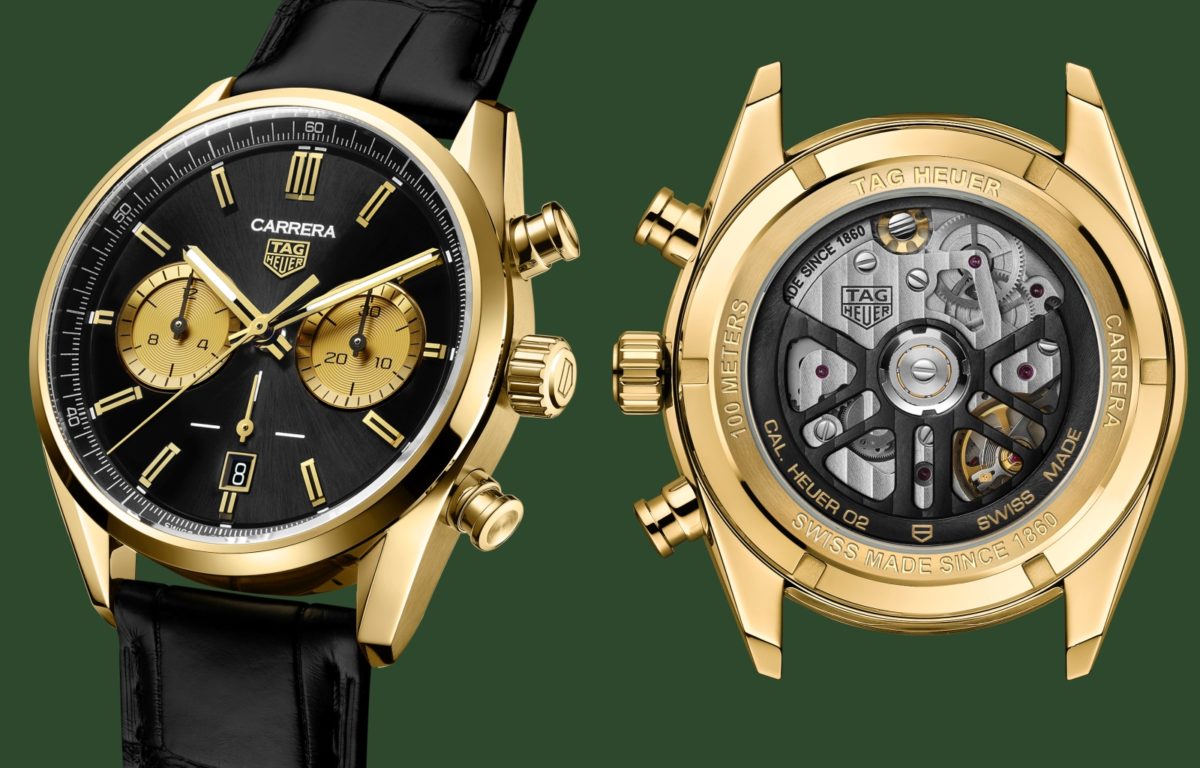 This iteration of the current Carrera design language goes to show how much gas remains in the creative tank – if you'll pardon the expression – and I for one can't wait to see what other archival references TAG Heuer revisits. Lord knows, the brand certainly doesn't lack for inspiration.